Home » Posts tagged 'Metallic Mesh Ribbon'
Tag Archives:
Metallic Mesh Ribbon
January 11, 2021 / Leave a comment
Hello Stamping Friends,
January's Hostess Code:  UEEZKD2D  Use this if your order is under $150.  At $150 you receive the hostess rewards.
.    Lions and Dragons – Oh my!  (Dandelions and Dragonflies-tee hee)  
That image is a sneak peak of tomorrow's Facebook Live to make January's club cards.  Join me at 9:30 AM at:
http://www.facebook.com/stampalosopher/videos
Can I come?  
Not quite yet, Sal, I have a few more classes to watch to be able to have you join us.  Soon!!
Thank You Cards
Are you wishing you had a quick and simple card layout for thank you notes?   I have one from a Mystery Card Challenge in our Blended Stampers Group on Facebook.   I used it for my club Zoom Mystery Card challenge #8.
I used 'Feels Like Frost' Designer Series Paper with coordinating bases, the Stitched Nested Labels and Metallic Mesh Ribbon.
'Love & Thanks to a Dear Friend' is from the Prized Peony stamp set with an inside greeting of 'Your sweet friendship refreshes the soul' also from Prized Peony.  The 'Thank You' is from 'Beautiful World' using a Stampin' Marker to color just the thank you of the stamp.  Note:  Always use a marker not a blend when coloring the back of a stamp since the blends are alcohol and would stain the stamp.
Here is a close up:
.
.
Now you can see the trick!  You score at halfway-5 1/2 , and again at 6 3/4.  Then you glue the 1 1/4″ section between the 5 1/2 and the 6 3/4 scores to the back half of the card.  Punch out little notches on this glued section and you have a unique placement for your ribbon.  I used the 'Tailored Tag' Punch.
Here are cards made by club members:
.
This was the Christmas card I made for the Blended Stampers group.  We could use all our left over Christmas paper and make this  year's cards!!
Dreamer!!
For sure!
Did you overlook the beautiful 'Touched My Heart' hostess set in the back of the Annual Catalog?  I used it to make Sympathy and Thank You cards in December casing Dawn Michels' post on Pinterest.
.
.  
The base is Just Jade and the brick background comes from Tasteful Touches.
Base:  Just Jade, 8 1/2 X 5 1/2  Scored at 4 1/4
First Layer (X2):  Whisper White, 5 1/4 X 4
Top Border:  Just Jade, 3 1/4 X 3 1/4
Top:  Whisper White, 3 X 3
Bow:  8″ of  3/8″ Old Olive/Pretty Peacock reversible ribbon
Stamp the heart, the bricks and the greetings in Soft Suede and color the leaves with Just Jade.
The inside greeting is from the set 'Kindness and Compassion' which is retired.
What……Breaking your own rule of not using retired products?  
Once in a while, what you want to say overrides the self imposed rule!
This was a swap card using 'His Love' stamp set.   I made it months ago and it has been sitting on my desktop waiting to be posted.  It seems a good place to post with these cards since it would be good for encouraging someone.
Base:  Mint Macaron,  4 1/4 X 11, Scored at 5 1/2
Layer 1:  Ornate Garden DSP in Mint Macaron with Gold Foil,  4 X 5 1/4
Layer 2: Mint Macaron,  3 X 4 1/2
Layer 3:  Whisper White, 2 3/4 X 4 1/4, Embossed with Dainty Diamonds Embossing Folder
Ribbon:  Pool Party Sheer 3/8″ Ribbon,  4″ to wrap the layer and 8″ to make a bow.
Medallion:  Die Cut with Tasteful Labels a Large Circle in Gold Foil, 2 1/4 X 2 1/4 needed, a small circle with the Tasteful Labels Die, 1 1/2 X 1 1/2, in Whisper White, and punch a 1 3/8 circle from the matching DSP for the middle of the medallion.
Daisy:  Punch a large daisy in the DSP and another with the Gold card stock.  Use the small daisy punch with DSP for the top of the daisy and embellish with a Gold Gilded Gem.
For the inside:  Stamp off the Bible and then stamp it on the card stock.  (This is sometimes called 'second generation' stamping- you stamp off your freshly inked stamp on scrap paper before stamping on your card stock to create a lighter image.)  Stamp 'Always' in full strength ink on top of the Bible.
I hope these cards have given you a 'pinch of creativity to spice up your crafting world'.
That tag line is how I came to be!
Indeed!  Thank you for your time in visiting today.  If you don't have a demonstrator, I would be honored to help you out with your crafting needs.
SAL,  (So At Last – the new year begins)
Karen
January's Hostess Code:  UEEZKD2D   Click on Sal in the computer to go to my onsite shop.
August 14, 2020 / Leave a comment
Hello Stamping Friends,
August Hostess Code:  HKVNWPPX
The Facebook Live on Tuesday morning, August 11, worked!  The internet stayed stable and we were able to create three Christmas cards and a Little Treat Box to introduce goodies in the new catalog!  Club members and guests had kits for all four projects with instructions on what size of greeting they would need to add to each project since the kits cannot include any stamped images per the home office.  The new Winter Snow Embossing Folder and a roll of Metallic Mesh Ribbon from the new catalog were prizes that will go to the lucky winners!
  Christmas – are you kidding me? Four projects – are you nuts? 
No, but it is new catalog launch time and, besides, everyone who participated now has three cards to start their Christmas card list, and a little treat box which would make a great name plate for their holiday table. Here is a collage of the products:
I will follow the order of projects from the Facebook Live video and start with the little treat box:
1) Little Treat Box
There are so many ways to construct this little box.  The typical way is on the right with both flaps coming up on each side to meet at the top.  The left shows a little treat box with the front flap folded to the inside so the other side of the designer series paper (DSP) shows. I die cut three little ornaments from the same DSP and I used one of the Medallion dies to make a matching paper ribbon.  The middle box is my favorite.  Instead of folding the flap to the inside, I cut the flap off and glued it to the back of the little box.
The die works perfectly on a 6 X 6 piece of DSP.
And look at all the dies that are in the Little Treat Box Dies!
Wait – what is that thing at the bottom?  
That, Sal, is a cut out using the Medallion Die Set from the annual catalog.  It is perfect to run through the holes at the top of the box to hold it together or just to decorate it as I have done on the one above at the left.   Here are examples of some of the fun little stamps in the Little Treats stamp set and a silver foil die cut ring and spider.
Wouldn't the stamps make great decorations for the flap of an envelope?
I still think the best utilization of the little box is for a name plate at a holiday meal with the box filled with after dinner butter mints.  Yum!
There are several additional examples on page 70 of the new mini catalog.
2) Gold Candles with Sweetest Borders Dies
This close up of the card shows the use of the Brushed Metallic Cardstock from page 45 of the new mini catalog.  It also shows the use of the Fine Tip Glue Pen to add dimension to the berries and the candle flame.  I stamped the candles from the Sweetest Time stamp set and then cut them out to use for a template for the curve at the top of the candle.  I used an oval template to score a nice line at the top of the candles.
I cased the card from page 21 of the catalog except for the candles and the layer of Brushed Metallic Cardstock embossed with the Dainty Diamonds 3D folder.  This is the card we did in the video.
This is another version with a little bit longer banner so I could fold it differently.  After putting Fine Tip Glue on the berries in the first card,  I moved the banner down on this one so I could see all of them.
Wow – the camera really reflected the brushed gold paper.
Which card do you prefer?
I choose the funny folded banner on the second one but the placement on the first one. 
Thanks, Sal, that would look nice as well.
Tip: I used a folded dryer sheet under the cardstock as I cut out each color for the holly accents.  This makes the paper piecing so easy when you separate the main die cut from the inside cuts.  With a nice pair of tweezers you will be done in no time and you could make two cards with opposite die cuts for the greens, though you would have to run a second set of holly berries.
Tip: Mark the top of each of your die cuts so that the paper piecing is correct
The garden green is cut at the right and left sides to match the Whisper White layer after your paper piecing is complete.
I used scotch tape on the back to hold all the pieces in place.
Gold Candles Recipe
Base:  Real Red, 5 1/2 X 8 1/2  scored at 4 1/4
First Layer: Brushed Gold, 5 X 3 3/4 embossed with Dainty Diamonds Embossing Folder
Second Layer:  Whisper White,  4 1/2 X 3 1/4
Holly Leaves:  Garden Green, 2 1/2 X 6  die cut on top of a folded dryer sheet- mark the top
Holly Leaves Accent:  Pear Pizzaz, 2 1/2 X 6 die cut on top of a folded dryer sheet-mark the top
Holly Berries:  Real Red,  3 1/2 X 1 die cut on top of a folded dryer sheet- mark the top
Large Candle:  Brushed Gold, 2 1/4 X 7/8 use template to round top and an oval to score the top
Small Candles (2):  1 7/8 X 7/8 use template to round top and an oval to score the top
Candle Flames:  Daffodil Delight Scrap 1 X 1 punch outs from the Detailed Trio Punch
Banner:  Crumb Cake, 1/2″ X 6 1/2″ Scored 1″, 1 1/2″, 5″, 5 1/2″ ; Banner cut the ends to desired length
 Inside:  Whisper White, 5 X 3 3/4
Inside Accent:  Brushed Gold embossed strip 5 (plus a hair) X 1/2″  (Embossing shrinks it a bit)
Embellishments:  3 Red & Gold Wonderful Gems (pg 31)
Inks:  Garden Green and Real Red
Stamps:  Sweetest Time
Dies:  Sweetest Border Dies
The inside stamps and the front greeting are in the Sweetest Time stamp set and the stamp has the little white sparkle for the holly berries so we don't have to add it.  Love this!
3) Candy Cane Sweetest Borders Die
This project is a case (copy and share everything) from Deb Hoicks Crafty Cottage.
Candy Cane Card Recipe
Base:  Thick Whisper White, 5 1/2 X 8 1/2  Scored at 4 1/4
Die Cut Layer: Real Red, 4 1/4 X 5 1/2, with 1 1/2 X 5 1/2 piece of double back adhesive placed at the right hand side before cutting with the Sweetest Border Die
Designer Series Paper (DSP):  'Tis The Season (pg. 31) 5 1/2 X 2 1/2
Metallic Mesh Ribbon:  6 1/2″
Candy Canes & Peppermints:  Whisper White  2 X 3;  Real Red  2 X 2
Banner:  Whisper White 1″ (minus a hair) X 3 1/4″
Inside:  Real Red Strip 3/4 X 5 1/2
Inside Accent:  Same DSP 1/2 X 5 1/2
Real Red Braided Linen Trim 6″, make a little bow to place on top of the candy canes (not around them)
Red Rhinestones: 6
Ink:  Real Red
Stamps:  Sweetest Time
Dies:  Sweetest Border Dies
4) Bermuda Bay Candles
This is a case of the catalog, page 73.  I love that Stampin' Up! gives us a pictured index at the back of the new mini and they use different examples in the index to give us even more ideas to use.  The catalog candles are Coastal Cabana but I chose a deeper blue with Bermuda Bay.  We can't stamp images for kits so I made the candles from a  Bermuda Bay cardstock embossed with the Subtle 3D embossing folder.  The die cut is sponged with Bermuda Bay and Garden Green after stamping off to make it lighter.
Tip:  Build your holly leaf and pine bough accents on Stampin' Dimensionals (use the silicon pad so they don't stick) then add them to the back of your circle.  Having this all pieced together will help you know where to place the strip at the bottom, then put on more dimensionals on the left and right leaving the center open for the candles.  Mount the circle with accents after you have glued on the bottom strip.  The candles are mounted on dimensionals and slipped behind the circle.  The candles are curved at the top with a template cut out from the stamped candle images.  The curve is scored with an oval cut out.  I used the Bermuda Bay marker to enhance the curve and then added the flames from the cut outs of the Detailed Trio Punch in Crushed Curry with a bit of Fine Tip Glue to make them glow.
I tried another version with a smaller circle on the front:
What's your vote on this one, Sal?
The larger circle.  There's too much white with the small one and the rhinestones don't show up near as much as placing them on a gold cut out. 
Bermuda Bay Candle Recipe
Base:  Thick Whisper White, 4 1/4 X 11 scored at 5 1/2
Top for die cutting:  Whisper White, 4 1/4 X 5 1/2 cut with the left side of the die straight edge at 1 1/4 then sponged with Bermuda Bay and Garden Green -stamp off before sponging
Circle:  Whisper White, 3 X 3  Second largest in stitched shape circles; the small circle is the third largest
Accent Strip under circle:  Bermuda Bay, 5/8″ X 3″  Make two – one for the inside
Holly Leaves:  Garden Green, 2 1/2 X 2 1/2  Make two small and two large leaves
Pine Boughs:  Gold Foil, 7/8 X 7 1/2  Make 5 gold pine boughs and 2 holly berry die cuts;
Candles:  Bermuda Bay, Embossed with the Subtle Embossing Folder, 7/8 X 4, make one large candle 7/8 X 2 1/8 and one small candle 7/8 by 1 7/8, round the top & score the top with oval template
Flames:  Crushed Curry, 1 X 1, punched with the Detailed Trio Punch to give you nice cut outs, then add Fine Tip Glue to make it shine
Embellishments:  6 Wonderful Gems (page 31) mounted on gold foil
Ink:  Bermuda Bay, Garden Green
Stamps:  Sweetest Time
Dies:  Sweetest Border Dies
I sure like your cardstock candles instead of stamped images.
Well, it is a creative challenge to find a way to make kits with no stamped images but we accomplished it and hopefully everyone enjoyed their kits!
August Hostess Code:  HKVNWPPX
SAL,   Sighing A Lot (to think of Christmas)
Karen
Welcome to my blog!
Online Store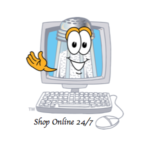 Subscribe to Blog via Email
Click for a Calendar of Events
Categories