Home » Posts tagged 'Hand Drawn Blooms Stamp Set'
Tag Archives:
Hand Drawn Blooms Stamp Set
June 23, 2021 / Leave a comment
Hello Stamping Friends,
Hostess Code:  ZBP7XPBT
For 24 hours only 12:00 AM to 11:59 PM on tomorrow June 24 you can get free shipping on orders $50 and more.  Running out of Basic White cardstock,  glue dots, stampin dimensionals, ……  ??  Order now and if your order totals $50 or more you won't pay the shipping.   Of course the JJ (Jan-June) mini has some amazing items that are retiring and some are even up to 50% off.  You can order all you want and not pay the shipping.   Click in the Last Chance Box to visit the store and see what is left:
And remember, Stampin' Up! has a new line of kits and as they sell out, new ones are added so check back often to:
Wow – there is a lot going on!
Yes, Sal, and it just gets better!  July 1 Stampin' Up! will have a sale on select Designer Series Papers (DSP), and in August the new mini catalog and second Sale A Bration (SAB) promotion go live!  If you ordered from me this past year, or are a member of club, you will receive both the mini catalog and the SAB brochure in your mailbox!   Or contact me if you would like the catalogs and I will send you one.  Email: stampalosopher@gmail.com or text to 303-815-0838
Let's look at Mystery Card Challenge #14:
---
---
---
Whoo hoo – it's a Faux Pinwheel Card!!
 Why the 'Faux'?
Well, the true pinwheel cards are made with triangles and one edge folds in to the middle for a fancy fold.  Our's lies flat.
I made one just to make sure the dimensions worked:
.  
I used the Dandy Garden DSP (retiring in 7 days-just saying).  The greeting and the inside vine are from Very Versailles and I embossed the front with the Ornate Floral Embossing Folder.  I used a 3/4″ circle punch for a scrap embossed piece.  Can you guess where the stitched shape for the greeting comes from?  No? Well, it is one of the shapes that you die cut with the Messages die.  I cut several for use with other greetings like this one!  I had truly overlooked this greeting in the Very Versailles set.   I love scrolly images and this one is so nice!
Here is the second faux pinwheel card that I made during the Zoom as I instructed others how to construct the card:
I used the True Love DSP which is also retiring with the JJ Mini Catalog.  The greeting is from Many Messages which was introduced in the JJ Mini Catalog and carries over to the new Annual Catalog – but wait — it has a second set of greetings in the new catalog:
.  
Think how nice it would be to have all those shapes cut out blank or stamped to use!
---
Check out Ann's bright and pretty faux pinwheel using DSP from Sale A Bration and the Tasteful Textile 3D Embossing Folder.  The greeting is another in the Many Messages stamp set.
---
Sharon's Pinwheel is unique with amazing trinkets and an embossing folder with anchors!
---
Jo's pinwheel card uses the birds from a previous DSP and pool party for a soft subtle look!  Her greeting is one I know I will use often; it comes from the Welcoming Window stamp set.
---
Joy's card uses black and white DSP from the hostess Pattern Party DSP with a pop of yellow to brighten it up!  She embossed the yellow with the Ornate Floral embossing folder
---
Such fun cards!  Thank you Ann, Sharon, Jo and Joy for participating.  Send me a picture if you make one yourself and I can add it to this collection of Faux Pinwheel Cards.
---
June 2021 Swaps
I made my June swap using the Curvy Dies and the Quite Curvy Stamp Set.  If I were in charge this set would carry over for years like the Lovely As A Tree set that was in for many years.  But it isn't; it retires June 30 with the JJ Mini.  The dies are on sale for 50% off and you would get free shipping tomorrow- ju..
I know, "just saying"!  
So sorry, I do repeat myself!  This card is a case of one that Jenny Moore of Stamping Moments made except I changed the flowers and the DSP.  The DSP is from the hostess Pattern Party paper in Misty Moonlight layered on a Just Jade base with a bridge fold design.  The yellow flowers and inside greeting are from Hand Drawn Blooms and the daisy is the medium daisy punch.
Recipe for Curvy Bridge Fold Swap Card
Base:  Just Jade, 8 1/2 X 5 1/2, Score at 2 1/8 on each end of the 8 1/2 side
Right hand side Layer:  Pattern Party DSP, 5 1/4 X 1 7/8
Inside Layer: Basic White, 5 1/4 X 4
Curvy Cut Left Layer:  Basic White, 3 1/2 X 5 1/4, die is placed about 1″ from right hand side with flourish facing left
Vine, bird, & 2 medium daisy punches:  Basic White, 4 1/4 X 5 1/2, stamp then die cut the vine and bird
Yellow Flowers:  Bumblebee, 3 X4, stamp six with Memento Ink  and flower in Hand Drawn Blooms; cut the middle out of three of the six and layer on top of the other six with a folded glue dot, ( when you roll a glue dot on itself to use, you get a slight pop up a little less than the depth of a Stampin' Dimensional.
Branches of leaves:  Just Jade, 3 X 2 1/2, Cut three full branches with the Curvy die and one partial branch for the right hand flower
Greeting:  Misty Moonlight, 3 1/4 X 1 3/4  die cut with a Tasteful Label Die
Bling on flowers:  Ephemera pack sequins
Faux Felt for Middle of Daisy:  Use a scrap of Bumblebee and use a bone folder over and over to distress the cardstock and break the fibers until you can pull apart the two layers of the cardstock. Voila – faux felt.
Stamp sets:  Quite Curvy, Hand Drawn Blooms
Ink:  Versa Mark with white embossing powder for front greeting, Misty Moonlight for inside greeting
Dies:  Curvy Dies, Banner Bloom Dies (yellow flowers) Tasteful Labels Dies
Punch:  Medium Daisy Punch
Stampin' Blends:  Light and Dark Shaded Spruce for vine and Light and Dark Seaside Spray for birds
---
Jo's swap card was so delightful!  She used the Dressed To Impress stamp set with a Melon Mambo 'compact' on a layer of diamond embossed Basic White on a Basic White base.  For the mirror she used silver foil and she used the Layering Circle Dies to cut the folded Melon Mambo, and then sparkled it up with Bright Enamel Shapes.
---
Ann used the Back On Your Feet stamp set with Paper Blooms DSP and Old Olive cardstock embossed with the Checks and Dots embossing folder on a Basic Black base.  She die cut the scalloped square with the Layering Square die and Crumb Cake card stock.  The greeting uses the Double Oval Punch.  She has Opal Rounds and Black Matte Dots for bling.  She colored the turtle with Old Olive and Soft Suede blends- for a truly perfect 'blend' of colors.
---
Joy made an arrow fun fold card for a striking card-pun intended.   She even made specially sized envelopes to mail them.  Wow!  She used the Expressions in Ink DSP, Artistically Inked Stamps & Dies, Soft Succulent Ink, and Pale Papaya Cardstock.  I love that large die cut and the gold foil in the DSP.  This card took my breath away!
.  
---
Sharon's card uses the Honey Bee stamp set and the Hey Girlfriend stamp set with the Honey Bee DSP and a Honeycomb embossing folder and Bumble Bee dies.  So darn cute!!
---
Lori's card is another beautifully colored card using the Daisy Garden stamp set, the Create With Friends outside sentiment and the Best Year stamp set for the inside sentiment. Her layers are Fresh Freesia, Basic Balck and Whisper White with the top layer cut with the Rectangle Stitched Framelit Die.  She colored with Magenta Madness, Mossy Meadow, Bronze and Granny Apple Green Blender Pens.  Gorgeous card!  I love black as an accent and daisies – ahh be still my heart.
---
It is a good thing that our cards aren't in a contest.  It would be impossible to pick a winner!
I had three other cards that I wanted to show you just for fun.
Sharon was in a seaside mood and made this additional card:
Joy was using more black and white and made a beautiful card:
And Lucille gave me this thank you card after spending a weekend with me as her house was being shown:
Amazingly talented stampers- each and every one!
That is it for today!  Tomorrow Stampin' Up! will let demonstrators know what DSP will be 15% off starting July 1 so stay tuned.
July we will be traveling to Glacier National Park for a long vacation so there will be no event on my standard second Tuesday of the month but we are swapping in July and I will have those cards at the end of the month.
You told everyone you would be posting the cards from the pansy product class.  Yes?
I did say that and yes, I will post those sometime soon!
In the meantime, stock up with free shipping and check out the retiring items.
Hostess Code:  ZBP7XPBT
SAL,  Still A Lot of items in the sales
Karen
August 3, 2020 / Leave a comment
Hello Stamping Friends,
August hostess code if your order is under $150:  HKVNWPPX
Today is the last day to order and get a $5 coupon for each $50 you spend and then tomorrow is the big day when the new mini catalog goes live, you can spend your coupons and the new online store goes live!!
Demonstrators earn the same $5 for each $50 and can order right now from the new mini catalog so call quick and we can make that happen (or click the join button in the tabs above and just follow the instructions.)
Our club met by Zoom last Tuesday and we shared our swap cards and made a "Mystery Card" using the list of supplies I had sent them all earlier.
What happened to Mystery Card Challenge #2?
Hmmm….. I guess I was too excited to travel to Mount Rushmore and didn't post.  I will have to backtrack with a different post.
The cool 1″ fold  of the base on the Mystery Card #3 lets you see and use both sides of a Designer Series Paper (DSP).  So often we let our DSP sit on a shelf because we love both sides and don't want to use one side and lose the other.  Here is our answer to using both sides!  I am using the Ornate Garden Specialty DSP on a Terracotta Tile Base.
I glued the DSP to the back of the 1″ flap and used the reverse side of one of the 3/4″ DSP strips.  On the inside you have the full DSP showing on the left and a 3/4″ strip of the DSP with the front side showing on the right.
For the greeting I used the Stitched Nested Labels and the Ornate Thanks stamp set with Old Olive ink and Soft Suede ink. The ribbon is the Ornate Garden Ribbon Combo Pack and Terra Cotta Tile gems (retired).  I wish I would have had the new In Color Butterfly Gems in the Terra Cotta Tile.
I received pictures from some of the club members who completed the card:
Sharon made three cards while we chit chatted and made one!  She is preparing for Christmas and sends out 200+ cards so definitely time to get started!
I will be starting Christmas cards August 11 on Facebook Live (and it will be recorded if you can't be there at 9:30AM).  I will be demonstrating 3 Christmas cards and a Christmas gift box as I launch the new Mini Catalog.  Kits are $10 for guests, free for club members.  Contact me by Wednesday and I will deliver or mail your kits to you.  You can create the cards at your leisure watching the recorded Facebook Live on the Stampalosopher Facebook page or right here on the blog.
July Swap Cards:
I promised in my July Facebook Live with the Banner Blooms Easel Birthday Card using the Rainbow Glimmer paper that I would make a card with the die cut colored so here you are:
Recipe:
Base:  Granny Apple Green 4 1/4 X 11 Scored at 5 1/2
Border:  Perennial Essence DSP 3 3/4 X 5 1/2
Top:  Whisper White 5 1/2 X 4  Cut with Banner Blooms Dies, colored with Stampin' Blends
Inside Layer:  Whisper White 3 3/4 X 5 1/2
Strips for Inside Layer:  Perennial Essence DSP 1/4 X 5 1/2
Here are swaps from my creative stamping friends:
Swaps are so fun!  We just mail our cards to each other throughout the month.  If you are interested in August Swaps let me know ASAP and I will add your name and address to the list. Swaps are due to each other in time for the August 25th 9:30 am Zoom meeting.
Have a wonderful day!
SAL,   So August Leaps into the picture
Karen
Welcome to my blog!
Online Store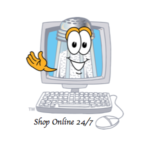 Subscribe to Blog via Email
Click for a Calendar of Events
Categories