Home » Posts tagged 'Easter Message'
Tag Archives:
Easter Message
March 31, 2021 / Leave a comment
Hello Stamping Friends,
HAPPY EASTER!!  What a joyous time as we celebrate that Jesus is alive and He provided the sacrifice for all our sins!!
I will share my Easter swap card and the swap cards from the club.  Jo and Sharon sent their April swap cards early so I have extra cards for you to enjoy!
Where did you find a lily??
The lily is the inside petals of the Poinsettia Place DSP we had in the last mini catalog.
I used several retired and retiring products knowing the message was more important than product presentation.
The base is Purple Posy which will retire May 3 but the Ornate Layers Dies do not retire so that is good news.
Recipe:
Note:  DSP is an acronym for Designer Series Paper
Stamp Sets:  Easter Message, Teeny Tiny Wishes, His Grace.
Ink:  Gorgeous Grape, Memento Black.
Dies:  Ornate Layers, Stitched Rectangle Framelits, Detailed Bands (oval), Banner Blooms (stem).
Embossing Folder:  Tasteful Textile 3D or Subtle.
Base:  Purple Posy, 8 1/2 X 5 1/2, Scored at 2″, 3″, 5 1/2″ and 6 1/2″.  Note:  This is 3/8 inch more than a standard card but I found it was easy to fold our standard envelope just 3/8″ more to send the card.  This size allowed the card to have a nice background for the Ornate borders without the lacy edges hanging over.
Side Layers (X2):  Plain Oh So Ombre purple, 2 (minus a hair) X 5 1/2.  The score line creates the need for just a hair less than the 2″ side.  I used the darker at the bottom and cut 1/2″ off the dark bottom of the 6 X 6 DSP to start (you will use part of this piece later so don't toss it).
Side Ornate Border (X2):  Very Vanilla, 2 X 5, Die cut with Ornate Border.
Inside Layer of Side Ornate Border (X2): Oh So Ombre circles on purple DSP, 1 X 4.
Top Ornate Border:  Very Vanilla, 5 3/4 X 2 3/4, Die Cut with Ornate Border.
Inside Layer of Top Ornate Border:  Plain Oh So Ombre Purple DSP,  3 5/8 X 1 1/2,  Cut this piece in half lengthwise (3/4″) for each side of cross and then place both halves in your paper cutter at the same time to cut 1″ off the lighter end so that you have two matching pieces that are 1 X 3/4 and two pieces that are 2 5/8 X 3/4.  Glue these 4 pieces to the edges of the wood tone paper leaving a 3/8″ cross.
Cross:  Natural Touch Specialty Paper, 1 7/8 X 4, glue this to the Ornate Border.
Base of cross:  Plain Oh So Ombre, 1/2 X 1 7/8, Use a piece of the dark end that you cut off, glue this piece to the Ornate Border leaving the same border as the top.
Once all your pieces are glued to the Very Vanilla Ornate Border, run the layer through an embossing folder.  I used Tasteful Textiles for this one but switched to the Subtle 3D embossing folder for the others I made to make the texture more — well — subtle!  Glue this directly to the middle.
Greetings:  Very Vanilla Strip, 1 3/4 X 8 1/2,  stamp the dove and John 3:16 from His Grace stamp set, He Is Not Here from Easter Message Stamp Set, and Happy Easter from Teeny Tiny wishes on the vanilla strip.  Fussy cut the dove, and use the Stitched Rectangle to cut the two side greetings and the oval from the Detailed Bands dies to cut He is Not Here.
Lily:  Poinsettia Place DSP, fussy cut the inside petals of one of the poinsettias or cut one of the small poinsettias in the paper and add an extra petal since lilies have six petals.
Greenery:  Garden Green, 1 1/2 X 2, Die cut two stems using the solid stem in Banner Blooms.  Attach to the back of the lily and then pop up the lily in the middle of the cross.
Dove:  Very Vanilla, fussy cut from the strip shown at greetings,  color the branch green and pop up above cross.
Embellshments:  Heart Charm, use Tombow on the flat side and let it sit to get good and tacky then attach.  I also added three rhinestones here and there.
The three greetings, the lily, and the dove are all popped up with dimensionals, all the other pieces are glued down.  Try not to get glue on the sides of the ornate borders so they look a bit lacy.  I put Tombow glue in the middle back of the ornate pieces and then use a scrap piece of cardstock to spread the Tombow glue just to the edge of the middles.
How did something that looks so simple turn into so many words?
I know, Sal, but I like to add all the little tips that can help someone else make the card; especially knowing that I am that someone and might want to make half a dozen more.
Let's look at some swaps.
Jo Brooks used Mountain Air and His Grace stamp sets with the Majestic Mountains dies, the Cross of Hope Dies and the Word Wishes dies.  I love how she sponged the background!
.
Sharon Fincham used the Wreath Builder dies for her Easter card swap, the dies make perfectly shaped eggs!
Lucille's swap is the cutest little bunny!
Joy Meadow's swap card looks quite springy with the Hydrangea Hill Designer Series Paper.  She said this fun fold is quite easy to make; we will have to try it someday.
Jo Brook's March swap was an adorable St. Patrick's Day card using the Word Wishes Dies and a fun gnome/leprechaun!
Lori Moore's swap uses the Pretty Perennials stamp set in the JJ mini.   The set has the big 'happy' word and then little words you can use with it- 'birthday', 'mail', 'for you', 'you make me', 'sending lots of'.
Suzi Walker used the Pretty Perennials set, as well, with the matching Perennial Petals Dies.  The DSP on the white is embossed with the Tasteful Textile 3D Embossing Folder.  I am longing for spring flowers like these:
Sharon Fincham did an amazing card with a fun pop up center.  She used the 'Hey Girlfriend' stamp set in the JJ mini:
.
Great job everyone!  All the cards are beautiful and such an inspiration.
And now do we get to see the Mystery cards you all made yesterday? 
Well, Sal, I think I will start a new post so we don't overwhelm our readers.
Thank you for spending some time with me and some of my club members today.  Would you like to join a club or create one for you and your friends.  Our club rotation starts again in May and we would love to have you join.  Contact me by text at 303-815-0838 or email stampalosopher@gmail.com.
The hostess code for today and April is: DJRYFBKM
The retired list has been posted and the best way to see what is still available is to go to my online store – click on little Sal in the computer – and click on specials.  The list is already outdated with things that have sold out so best to just head to the store!
Have a wonderful day and a blessed Easter!
SAL,  sharing a love of Jesus
Karen
April 15, 2017 / 4 Comments on Happy Easter!
He is risen indeed!  May that truth give you cause for another joyous Easter celebration!
What better use of the Sunburst Thinlit than showing the resurrection of our Savior Jesus, God's Son, who burst forth from the grave conquering death after becoming the ultimate sacrifice for our sins.  Hallelujah!
The Sunburst Thinlit retires at the end of May, as does the Easter Message stamp set used here, (pg. 19 of the Occasions Catalog).  If you would like next year's Easter cards all designed and ready to mail, order the products before they expire, and then on those dreary January or February days you can be proactive and get all your Easter cards made.  (You know I am talking to myself more than to you.)
Supplies:
Easter Message Stamp Set,  Clear 142987, Wood 142984
Sunburst Thinlits, 140617
Elegant Eggplant Card Stock,105126
Copper Foil paper, Holiday Catalog Carryover, 142020
Copper Thread, 141696
Copper Embossing Powder, 141636
Gold Sequins, 138390
Pop of Pink Designer Series Paper, 141648
Whisper White Card Stock, 100730
White Stampin' Emboss Powder, 109132
Layering Oval Framelits, 141706  (I used the retired oval framelits)
There now, didn't I make that easy??  I know, you are wishing for this a month ago but time flies and next Easter is only 360 days away!
Here is the front using copper embossing powder for the greeting instead of white.
Use the hostess code ZEAR3PSB if your order is under $150 so our monthly hostess, Sharon, gets credit for the order.  She is hoping to earn enough to get a Big Shot!
SAL,  (be Salt And Light to someone this Easter)
Karen
Welcome to my blog!
Online Store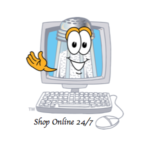 Subscribe to Blog via Email
Click for a Calendar of Events
Categories